Catalogue details ( Made by Associazione Spazio Arti Figurative "Lorenzo Lotto" ) for the
English Identity - Artspace exhibition
at the Barchessa di Villa Morosini - XXV Aprile, in Mirano, Venice, Italy.

Artspace's first international exhibition runs from
Saturday 8th October to Sunday 13th November 2005 .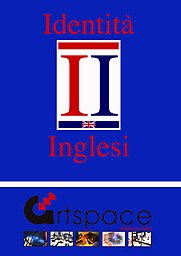 Artspace 'Identità Inglesi'
Artspace is very honoured to be asked to exhibit in the town of Mirano, Venice. We thank the Mirano Town Council for hosting this exciting cultural exchange exhibition at the Villa Morosini XXV Aprile and its beautiful gallery, La Barchessa. We anticipate a continuing collaboration between Artspace, Loughborough, England, and Mirano, and its art group the Spazio Arti Figurative 'Lorenzo Lotto'. Following this exhibition Artspace, Loughborough University, and the Borough of Charnwood look forward to hosting the exhibition 'Italian Identities' by the Spazio Arti Figurative 'Lorenzo Lotto' in Loughborough in July 2006. We would also like to take this opportunity to thank Roberta Ballestriero for her instigation of this artistic cultural exchange, and Arts Council East Midlands for the funding to help make it happen.

Contemporary art group 'Artspace' has been successfully making its art visible and available to the public since its inception in 1997. The group was formed to encourage and support the development of local professional artists. With grants from the Heritage Lottery Fund, Arts Council England, and local and regional funding Artspace has built upon its modest beginnings to become a significant arts presence within the region. Artspace is creating exciting opportunities for both artists and public alike. With support from Loughborough University, Artspace has exhibited in the University's Generator Gallery a large and interesting industrial space in the centre of town. Not content with just running regular, well attended and critically acclaimed exhibitions, Artspace has also been involving the public more directly with art by providing a series of workshops for schools and the local community. Artspace runs regular training and skill sharing sessions for its members and has also formed an effective mentoring network which includes the artist Eileen Cooper R.A., the art historian and critic Andrew Wilton (ex-Keeper Tate Gallery), and museum curator Jane Bevan. The latter two were the selection committee for this exhibition.

---

Artspace 'Identità Inglesi'
Artspace è molto onorata di essere stata chiamata ad esporre nella città di Mirano, Venezia. Ringraziamo il Comune di Mirano per aver ospitato questo emozionante interscambio culturale alla Villa Morosini XXV Aprile e la sua bellissima sala d'esposizioni, la Barchessa. Cogliamo l'occasione per anticipare una continuità collaborativa tra Artspace, Loughborough, Inghilterra e Mirano, con il suo gruppo artistico Spazio Arti Figurative 'Lorenzo Lotto'. Successivamente a questa esposizione Artspace, Loughborough University, e la Provincia di Charnwood attendono con ansia di ospitare l'esposizione 'Italian Identities' dello Spazio Arti Figurative 'Lorenzo Lotto' a Loughborough a luglio 2006. Vogliamo inoltre cogliere l'opportunità per ringraziare Roberta Ballestriero per aver promosso questo interscambio artistico-culturale, e l'Arts Council East Midlands per aver sovvenzionato i fondi che hanno reso possibile l'evento.

Con successo il gruppo d'arte contemporanea 'Artspace' ha reso la sua arte visibile ed accessibile al pubblico dalla sua nascita nel 1997. Il gruppo fu formato per promuovere e sostenere lo sviluppo di artisti professionisti locali. Con I sussidi del Heritage Lottery Fund, Arts Council England, e i fondi locali e regionali Artspace, pur partendo da inizi molto modesti è riuscita a diventare una presenza artistica significante nella regione. Artspace sta creando entusiasmanti opportunità per gli artisti ed il pubblico stesso. Con il sostegno dell'Università di Loughborough, Artspace ha esposto alla Generator Gallery dell'Università: un grande e interessante spazio industriale situato nel pieno centro della città. Non contenti di organizzare solo regolari esposizioni, frequentate dal pubblico e ben accolte dalla critica, Artspace ha coinvolto il pubblico più direttamente con l'arte provvedendo ad una serie di laboratori nelle scuole e nella comunità locale. Artspace conduce regolarmente per i suoi membri corsi di formazione e sessioni in cui vengono condivise tecniche ed esperienze artistiche personali, ha inoltre creato un importante network di guida ed assistenza che include l'artista Eileen Cooper R.A., lo storico e critico dell'arte Andrew Wilton (ex-curatore della Tate Gallery), e la curatrice di musei Jane Bevan. Gli ultimi due sono stati il comitato di selezione per questo evento.
ARTSPACE
For creativity to flourish, a lively relationship between artist and audience is a crucial prerequisite. It is often difficult for artists practising outside London, however formidable their talents, to find appropriate channels for the exhibition of their work. How satisfying it is, then, when a group of accomplished artists exert their creative energies in a perhaps unaccustomed direction to realise a strongly-felt corporate ambition, and make something positive happen for the benefit of the group as a whole.

ArtSpace has done that with distinction in Loughborough, and I have watched its growth as an exhibiting body, admiring the determination and energy that have propelled it into existence, to the achievement of a series of stimulating exhibitions in its home town, and now to the present splendid partnership with Lorenzo Lotto in the Veneto. For besides enabling its own work to be seen by an Italian audience, it is also creating an opportunity for the Leicestershire public to see the work of contemporary Italian artists. This is by any standards a thrilling and immensely valuable contribution to the aesthetic life of both centres, and deserves the highest accolade.

ArtSpace is a dynamic exhibiting body, but it is not a 'school'. It imposes no corporate style on its members, who pursue highly individual lines of thought and expression. I have been impressed by the independent spirit of all their work, and by the commitment to technical expertise that many of them demonstrate, whether in the field of traditional painting in oil, or in more experimental media, two-dimensional, three-dimensional and sometimes a combination of both. I have no doubt that the exhibition in Mirano will impress a new, Italian audience as much as it has stimulated the regular admirers of ArtSpace in England.

ANDREW WILTON

ARTSPACE
Per far fiorire la creatività, un vivace rapporto tra artista e pubblico è requisito cruciale. È spesso difficile per artisti che lavorano fuori Londra, indipendentemente dal loro grande talento, trovare i mezzi adatti per esporre le propie opere. Quanto gratificante è, quindi, quando un gruppo di artisti realizzati esercita la propia energia creativa in una, magari insolita, direzione per realizzare un'ambizione collettiva fortemente sentita e far si che qualcosa di positivo avvenga a beneficio dell'intero gruppo.

ArtSpace ha brillantemente fatto questo a Loughborough, e ho assistito alla sua crescita di gruppo espositivo, ammirando la determinazione e l'energia che lo ha fatto nascere, fino a ottenere una serie di stimolanti esposizioni nella sua città natale e adesso la splendida collaborazione con il gruppo Lorenzo Lotto in Veneto. Oltre a permettere che i propri lavori vengano visti dal pubblico italiano, ArtSpace sta anche creando un'opportunità per il pubblico di Leicestershire di vedere il lavoro di artisti contemporanei italiani. Questo è sotto tutti i punti di vista un contributo emozionante ed immensamente prezioso alla vita estetica di tutti e due i centri, e merita il più alto riconoscimento.

ArtSpace è un gruppo espositivo dinamico, ma non è una 'scuola' quindi non impone alcuno stile comune ai suoi membri, che perseguono linee di pensiero ed espressione estremamente individuali. Sono stato colpito dallo spirito indipendente di tutti i loro lavori, e dall'impegno dimostrato da molti di loro nel mantenere e sviluppare una competenza tecnica, sia nel campo della pittura tradizionale ad olio, o in tecniche più sperimentali, bi-dimensionali, tri-dimensionali e a volte una combinazione delle due. Non ho dubbi che l'esposizione di Mirano colpirà il nuovo pubblico italiano tanto quanto è riuscito ad appassionare gli abituali ammiratori di ArtSpace in Inghilterra.

ANDREW WILTON
Lorenzo Lotto is a relatively modern art school, just 25 years old, run by a group of professional and amateur artists who come together to study and make art. They own printing facilities and study techniques from acrylic to fresco. Courses are also run in practical and theoretical subjects from life drawing to etching and art history with lecturers coming from the Academia delle Belle Arte, Venice. They exhibit widely in collaboration with the Mirano town council who host quality exhibitions at the Villa Morosini XXV Aprile and its beautiful gallery, La Barchessa.

The proposal is for Artspace and Lorenzo Lotto to come together in an exciting cultural exchange which will firstly see Artspace travelling to Venice to deliver an 'Identita Inglese' exhibition which the Comune Mirano has generously offered to host. This will run from 8th October to 12th November 2005 to coincide with the Venice Biennale. In return, Loughborough University have proved themselves equally cosmopolitan and have agreed to host the return exhibition 'Italian Identity' which is due to arrive at its Generator Gallery in the summer of 2006.

Arts Council England (East Midlands) has just awarded Artspace £4,500 towards the organization of this cultural exchange.
language tool web site = View this site in another language.
Copy this web address
digilander.libero.it/spazioartifigurative/
and paste it
into the Google web site translation form field